Krista is a hands-on teacher, trainer, and healer who knows health, training, and behavior, and she understands the dog agility game better than anyone. Krista has the ability to ensure that your concern about your dog, cat, or horse's behavior, training, or health is taken care of gently, without stress, and everyone is happy.
She will gladly share her references with you.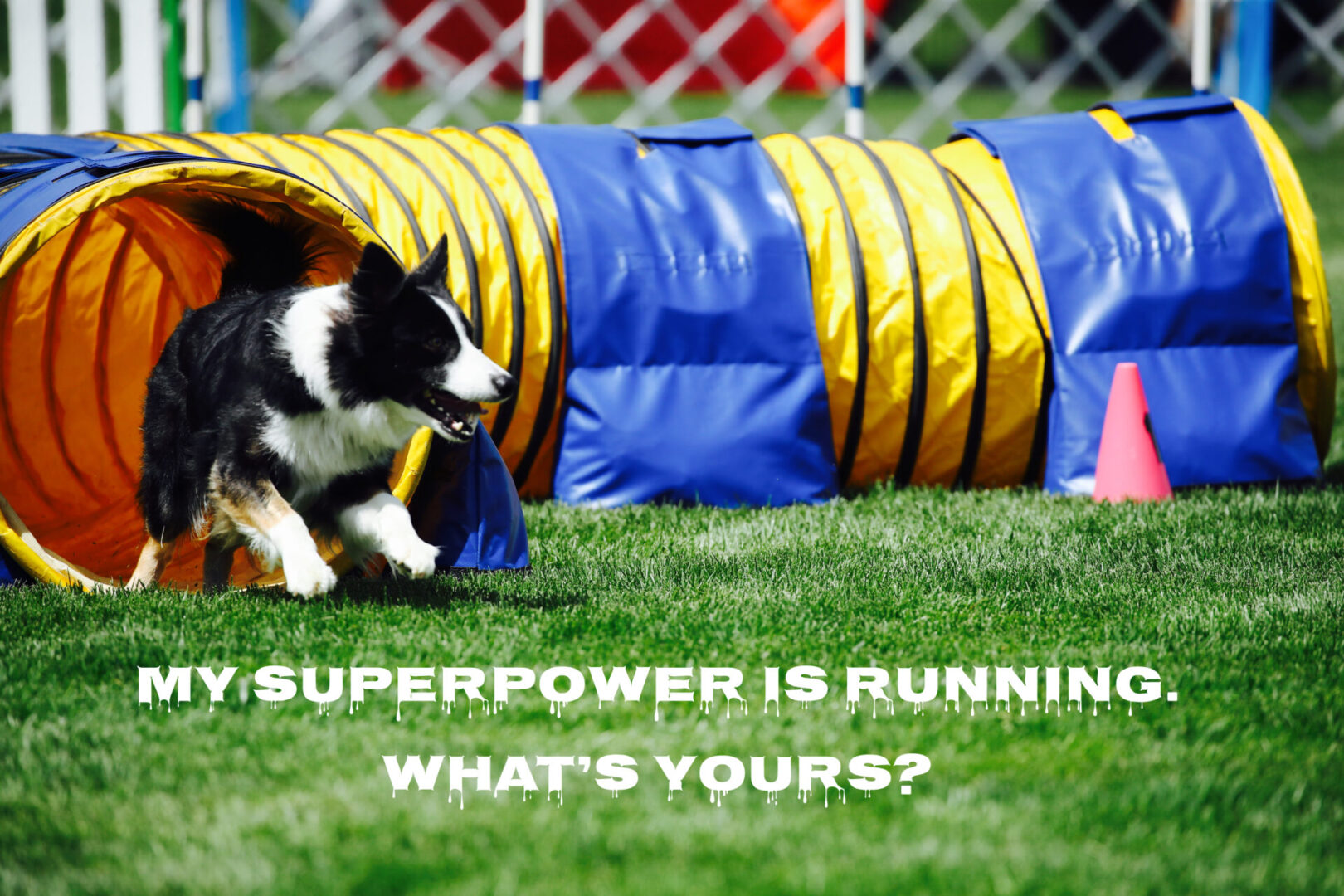 My Dream Came True – Goose and I went to the AKC Invitational !
Krista has a dog training facility that feels, and is welcoming, with room front and back to accommodate the beginner to the most advanced competitor.
Krista takes the time to learn what your goals and wants are … whether they are building confidence (both yours and/or your dogs), bonding, having fun or satisfying your competitive nature.
Two years ago, when I first started working with Krista, in a complicated grid, Goose would run it his way – jumping big, fast, flat with no collection; and knocking down many bars. Goose did the same thing at trials, destroying many a course. Today we both have fun running agility trials. And the bars stay up!
What I think is most important for you to know… is that Krista takes the time to set the grids, exercises, skills and drills, and courses just for Goose and me! And she does that for all her students. So you and your dog can learn, practice, have fun and grow to meet your goals.
Whether you have the ambitious goal of qualifying for AKC's (American Kennel Club) Agility Invitational or you want to better bond with your dog, or challenge your new puppy, Krista Cantrell is a perceptive guide, as she teaches you the strategies and skills needed to reach your goals. She also makes you want to expand those goals!
Krista offers classes at all levels – with each class including specific exercises and course analysis. She explains 'how to,' 'when,' and 'why' you do an exercise.
Krista's classes helped to increase my confidence (and my dogs!), improved my handling skills, and most importantly, she provided insights enabling me to learn from my mistakes.
Her private lessons offered me the opportunity to fine-tune my handling and seal the bond (on a higher level) with my dog and team partner, Goose – sending us to the 2019 AKC Agility Invitational!!
The friendships made in class are priceless! Even though we all have different goals, we support each other in our endeavors. Most importantly we have FUN with our dogs.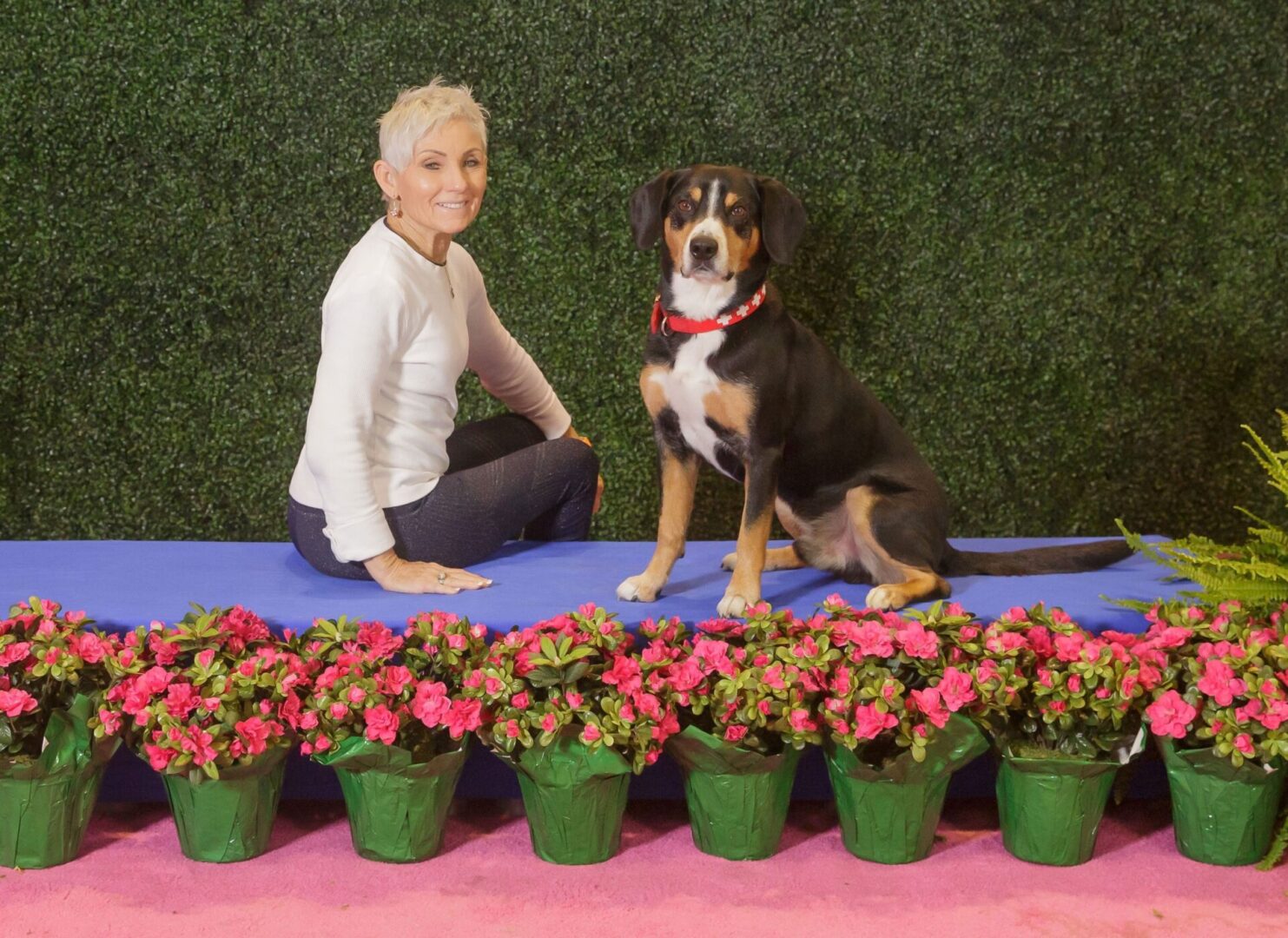 Carol & Goose at the AKC invitational.
— Carol Grenier and Goose MXP AJP Phoenix, Arizona at the 2019 AKC Invitational
How I Improved My Blind Crosses in One Lesson
I have three amazing Cairn Terriers (but they have three totally different learning and running styles). Krista adapts what needs to be taught to each dog's learning style. She uses clear, easy and simple dog agility training techniques that any dog (and handler) understands. She explains how you do each specific handling technique and makes it clear why it works.
I don't have to guess what I need to do… I KNOW WHAT TO DO! (and the dogs learn so fast). – Virginia Alexander, Phoenix, Arizona
I Finally Understand…And It's So Easy
Krista doesn't just tell you how to do it… She doesn't just show you what to do… She involves you. You learn her secrets, 10-second shortcuts, strategies, and tactics… and the psychology behind training agility dogs. Because of Krista's advice I run better and laugh more. – Helen Parkhill, Phoenix, Arizona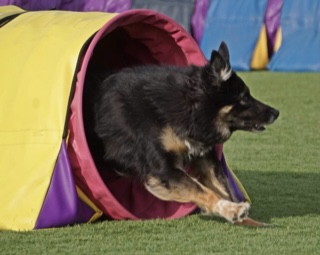 You Are a Miracle Worker!
I can't thank you enough. I think you are a miracle worker. Your guidance helped me look at things from a dog's point of view and helped me solve problems in a simple way. All I have to say, and my husband agrees, is that the money we paid you was some of the best money we ever invested in Spike…It was worth every penny! If I could afford to do it, I would put huge billboards all over town, touting your magical way with dealing with dog/handler issues. It would read:
SAVE THE ANIMALS!
Call Krista Cantrell M.A., Cognitive Animal Behaviorist & Miracle Worker.
Worth the time, worth the drive, and worth the money!" — Kathleen Fleet, Phoenix, Arizona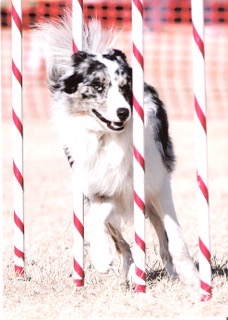 My Agility Dog And I are Working Together for the First Time!
And I have the blue ribbons to prove it.
When I began working with Krista, I had already been participating in agility with my border collie for about 2 ½ years. Even though I had been taking classes and entering my dog into agility trials, the experience was less than satisfactory. In fact, I believe we were both miserable. 
My dog and I were not working as a team, and I really did not know what to do - in fact, I had become so frustrated and depressed that I had reached the point of quitting the sport.
After one extremely disappointing experience at a trial, I packed up and left before the day was over. I didn't see any reason to continue. I assumed the problem was with me.
I was told "agility is fun" - but Bailey and I were not having fun, and the classes I had been attending were not giving me the training insight that I really needed to become a better handler.
After starting classes with Krista, everything changed. I told her she literally was my last hope before I gave up agility. I wish I had found Krista earlier; she is a fantastic trainer who helped me understand that I had a great dog, but no one had ever taught me handling skills.
It was a magic moment when my dog and I finally clicked and started to work together as a team and, most importantly, have fun! And, when things don't go well, I don't feel frustrated – I look at it as a learning experience.
In Krista's classes you learn to celebrate all the things you do right and not focus on what went wrong.  Since joining Krista's "Arizona Agility Angels" team, Bailey has earned his NADAC Novice Tunnelers title and has had qualifying runs in his last two agility trials. He is a great dog, but it was Krista who helped me discover that. Thank you so much Krista!  — Debbi and Bailey Foshee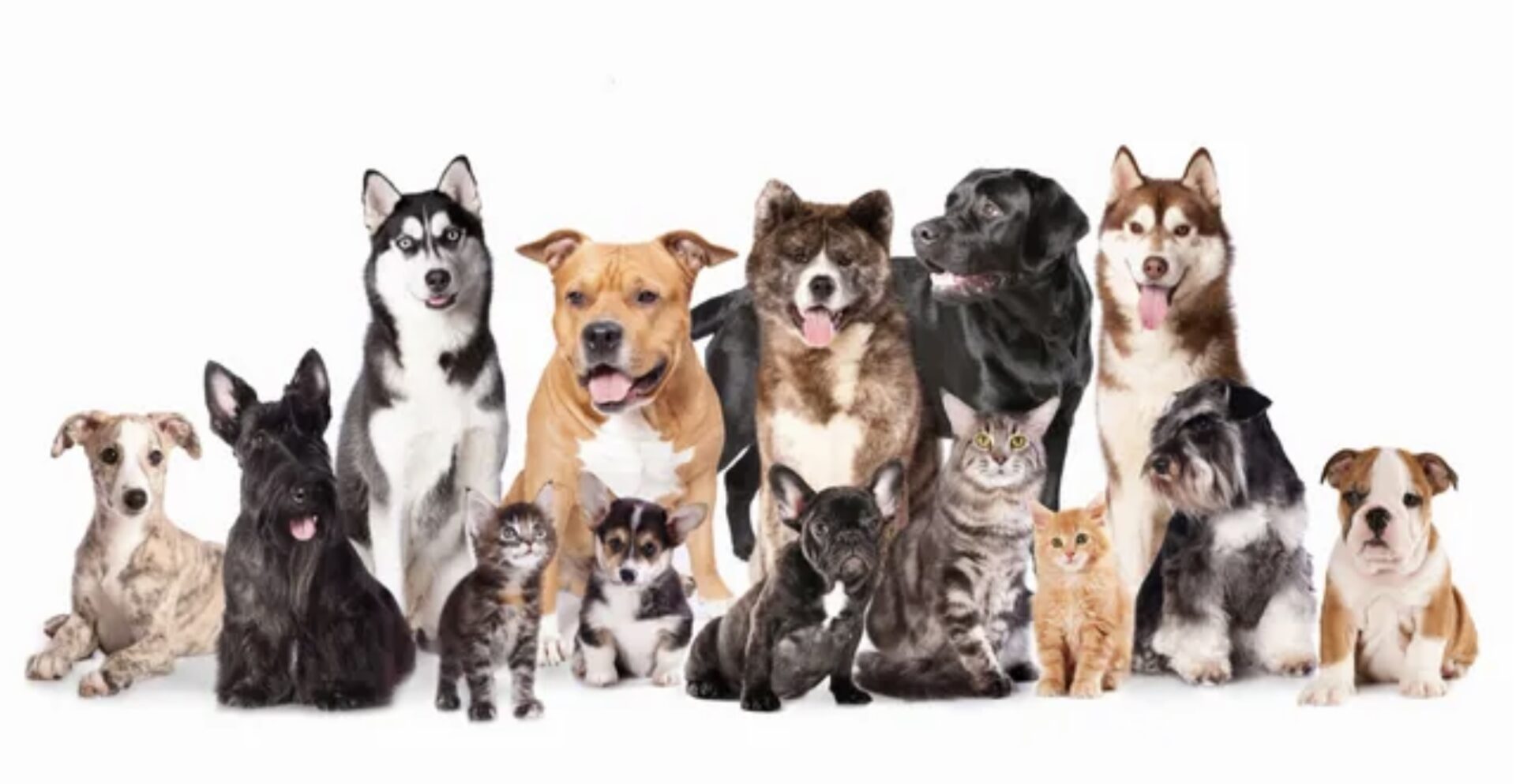 Dog Training Testimonials
Dramatic Changes After Just One Lesson… Have fun walking your dog
I found after the very first lesson that one of the main issues is my issue of lack of being pack leader, and that's what I need more than anything…We walk every single day, we even do six miles a day. Before it was six miles of torture…now we have six miles of sheer pleasure where we're walking and enjoying it. — Barb & Zorro, Fountain Hills, Arizona
Dog Instantly Stops Jumping on Us
Whenever we walked into the house, our dogs greeted us enthusiastically – but too, enthusiastically.
Our 4-year-old Portugese Water Dog would jump on us and at us and we just couldn't seem to break his habit. With Krista's advice, we learned how to make a calm entrance and when to greet our dogs – and what a difference.
I don't have to brace myself to walk in the door anymore. – Kate Sampsa, Phoenix, Arizona
Saved Me and My Dogs
I didn't know what to do. Krista helped me with all three of my dogs.
One dog was shy, one dog barked too much, and one was way too independent. Her dog training secrets showed me how to work with each of my 3 very DIFFERENT dogs. —D. Volt, Phoenix, Arizona
Dog Quit Barking
This morning I opened the doggy door at 9:00am and 30 minutes later Rain heard a noise. She jumped, headed for the doggy door, and started barking…
The backyard barking has been an issue.  I called her name and she stopped barking, and looked at me, so I gave her a sit command and she sat…  I said, "stay." She stayed. It was awesome! I walked over, closed the doggy door, and praised her. — K. Milton, Phoenix, Arizona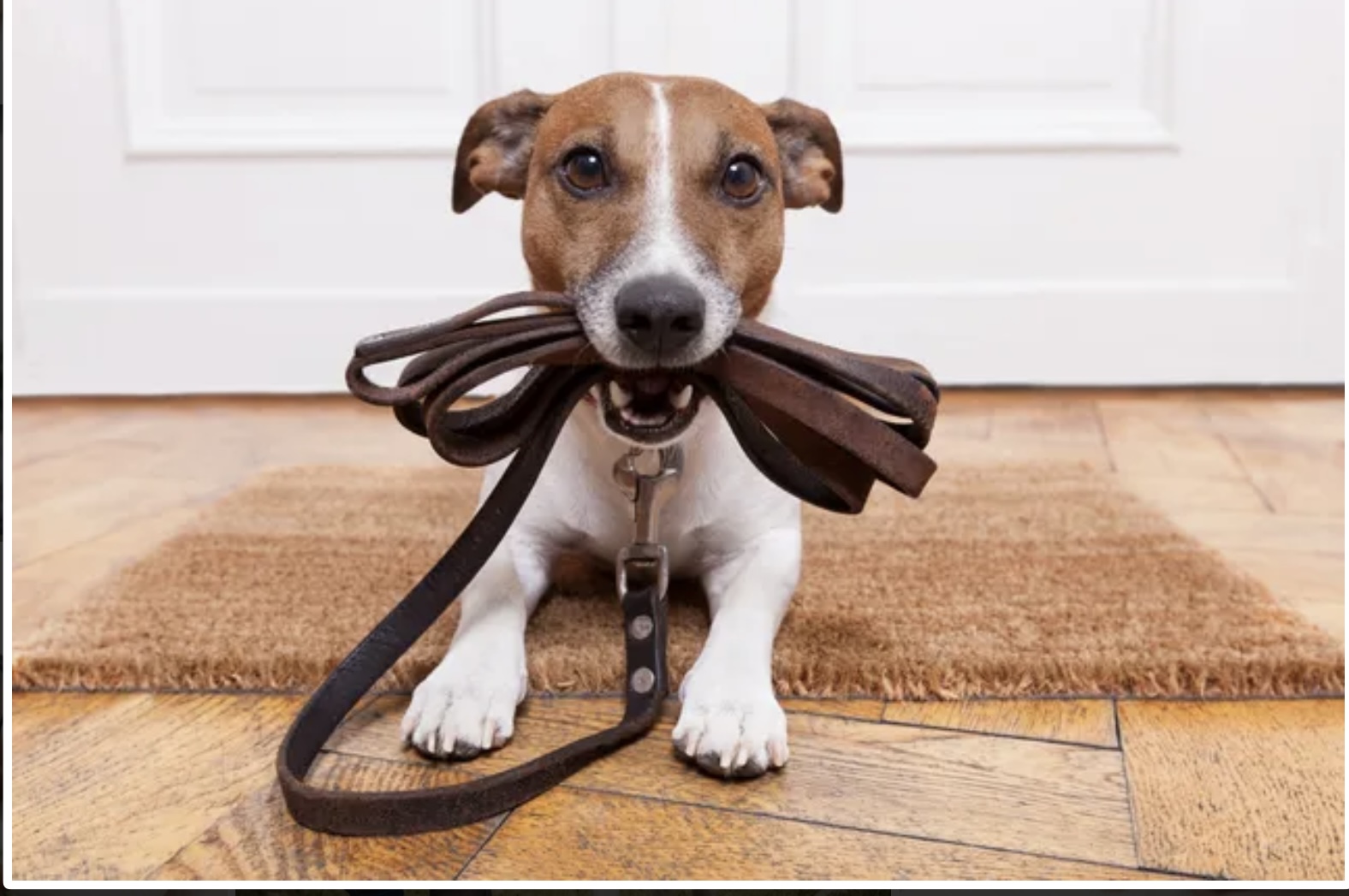 Little Piece of Heaven…My dog no longer pulls on the leash
I took Teddy out for a walk today. He walked right along beside me, so nice! I did as you suggested. We even walked by the fence where the big black dog is where he usually drags me down the lane. And he stayed right beside me. He didn't pull to get at other people walking and only lifted his leg when I gave him permission at his favorite telephone pole. It was a little piece of heaven. — Deb Morgaina, Phoenix, Arizona
By Far My Best Dog Ever…Jesse was afraid of everything and now he's a confident dog
"I came to Krista when we first got Jesse James because Jesse was afraid of everything. He was afraid of people, he was afraid of dogs, he was afraid of his own shadow….and very difficult on the leash. 
Being a border collie and hyperactive and energetic, he just had to have it his way.
After several lessons with Krista, he was a changed dog. 
The key is in learning the connection between you and your dog. It's simple. It's easy. If I can do it with him, you can do it with your best friend. Jesse by far is my best dog ever. Thank you, Krista! — Donna Patterson, Scottsdale, Arizona
Results Were Life-Changing…Our

 

house is peaceful and calm now.
My husband and I have a multi-dog household of terriers.  After the youngest became full grown we lived with a divided household because the dogs absolutely could not get along and had to be separated at all times. If they were together a dogfight was inevitable if not instantaneous.
Krista showed us how to establish loving leadership and how to maintain our positions as leader of the pack on a day-to-day basis. After carefully following Krista's instructions I am thrilled to say that we can now allow the dogs to run together.
Seeing this happen for the first time was truly unbelievable!
They actually lay down beside each other just like the lion and the lamb! I could not believe what my eyes were seeing the first time Krista helped me peacefully reintroduce them to each other!
We are eternally grateful to Krista for restoring peace and calm to our family.
Her methods were gentle and loving and the results were life changing!
Krista's system truly works and I would recommend it to anyone with dog behavior issues. — April Bellamy, California
My Dogs Are Not Out of Control Anymore
When you first came to my house I was not the pack leader. I was the pack follower! All three dogs were running me in circles.
I was amazed that with your firm, not hysterical, demeanor the dogs completely changed.
I thought they wouldn't like you because you were making them obey, but very quickly they were following you around and did not want to be with me – I was totally in awe.
Now, I can have people come to the doors without the dogs going wild.
We had guests on Saturday night and they totally stayed where I indicated the boundary. Thank you, thank you!
Also Freddie is now housebroken after your training.
— Gayle Crossman Phoenix, AZ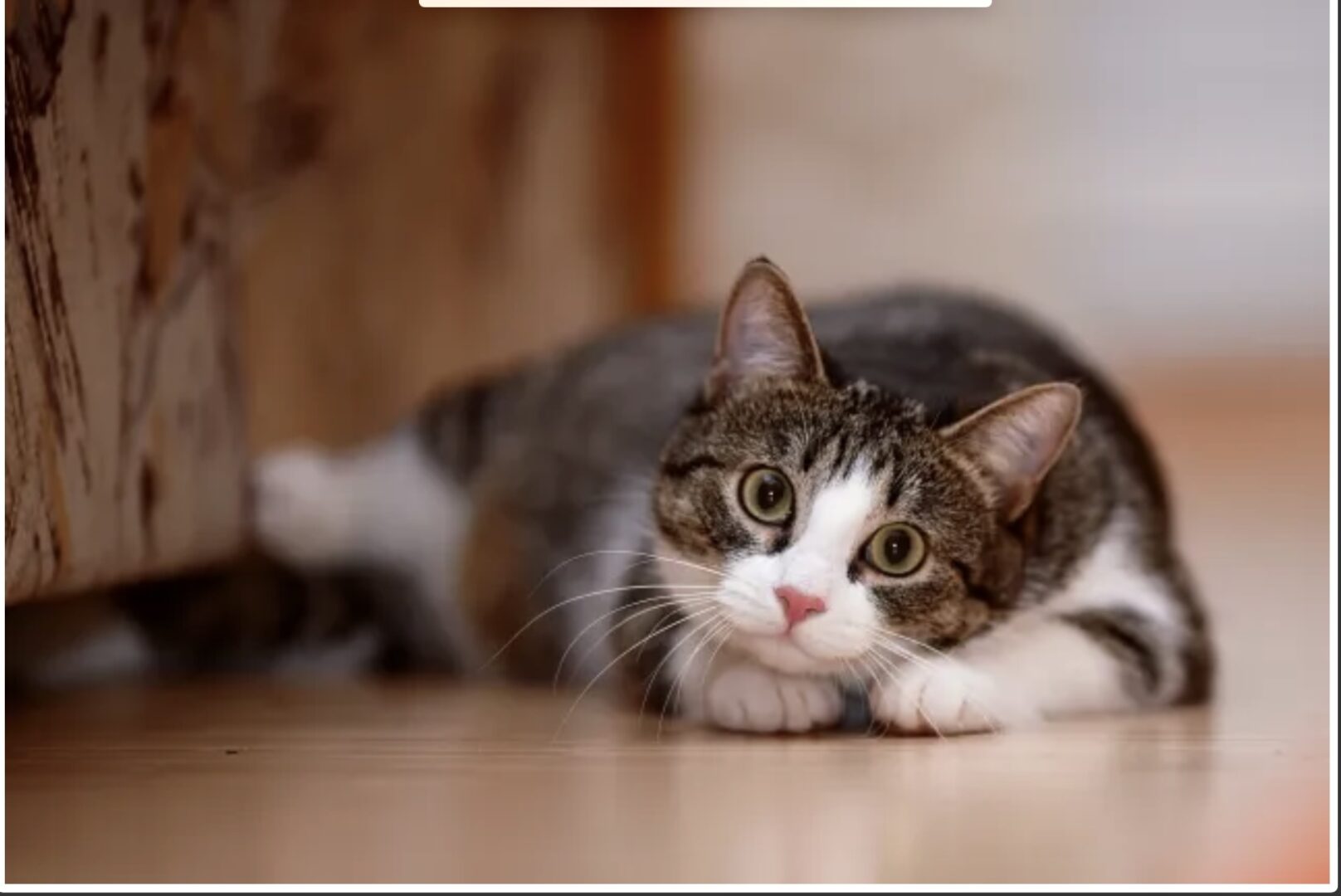 My Cat is Now Cancer-free!
When Shadow, my black cat, was diagnosed with cancer I took him to Krista Cantrell. As soon as he realized the Qigong made him feel better, he laid down and stretched out while she did Qigong. I was amazed because often Shadow growled at me, but he never growled at Krista – he purred. We started with weekly sessions. Because he kept improving, we increased the time between our visits. Nine years later he is still cancer-free!
- Sandy Janzen, Phoenix, AZ
Qigong Made My Dog A Winner
Debby brought her show dog, Stutz, to veterinarians and chiropractors for over a year and no one could help her Saint Bernard's severely roached back. After one month of two qigong sessions a week, Debby sent Krista Stutz's Winner's Dog photo at a major conformation show. Debby said the photo said it all – Stutz's top line was straight!!!
- Debby Ryan, Phoenix, Arizona
I Had More Time with My Older Dog
My 13-year-old Aussie had suffered a stroke. Qigong sessions with Krista had her walking steady and independently. She was healthy and happy for 15 more
wonderful months... time we would not have enjoyed without Krista's help.
- Helen Parkhill, Phoenix, AZ
Qigong Saved My Horse's Life When Western Medicine Could Not Help Him
Stormy, a mustang, was sent home from the vet clinic to die, because his esophagus had narrowed to the size of a finger - the hay he ate could not reach his stomach. The x-ray showed a melon-sized bulge full of undigested hay.
After Qigong sessions for Stormy, Sue said, "They took another x-ray. It's shrunk to the size of a potato. Stormy's doing fantastically well. You are a miracle worker. He's eating all of his food. He's happy. He's being ridden. He's going on short trail rides. Thank you, thank you, from the bottom of my heart."
– Sue Harrison, Carefree, Arizona
My Dog is Happy Again
Thank you for giving me back my dog. I'm so thrilled with how you made Bear feel better. She's got a new lease on life and she is truly happy. – Janet and Bear Collegio, Tempe, Arizona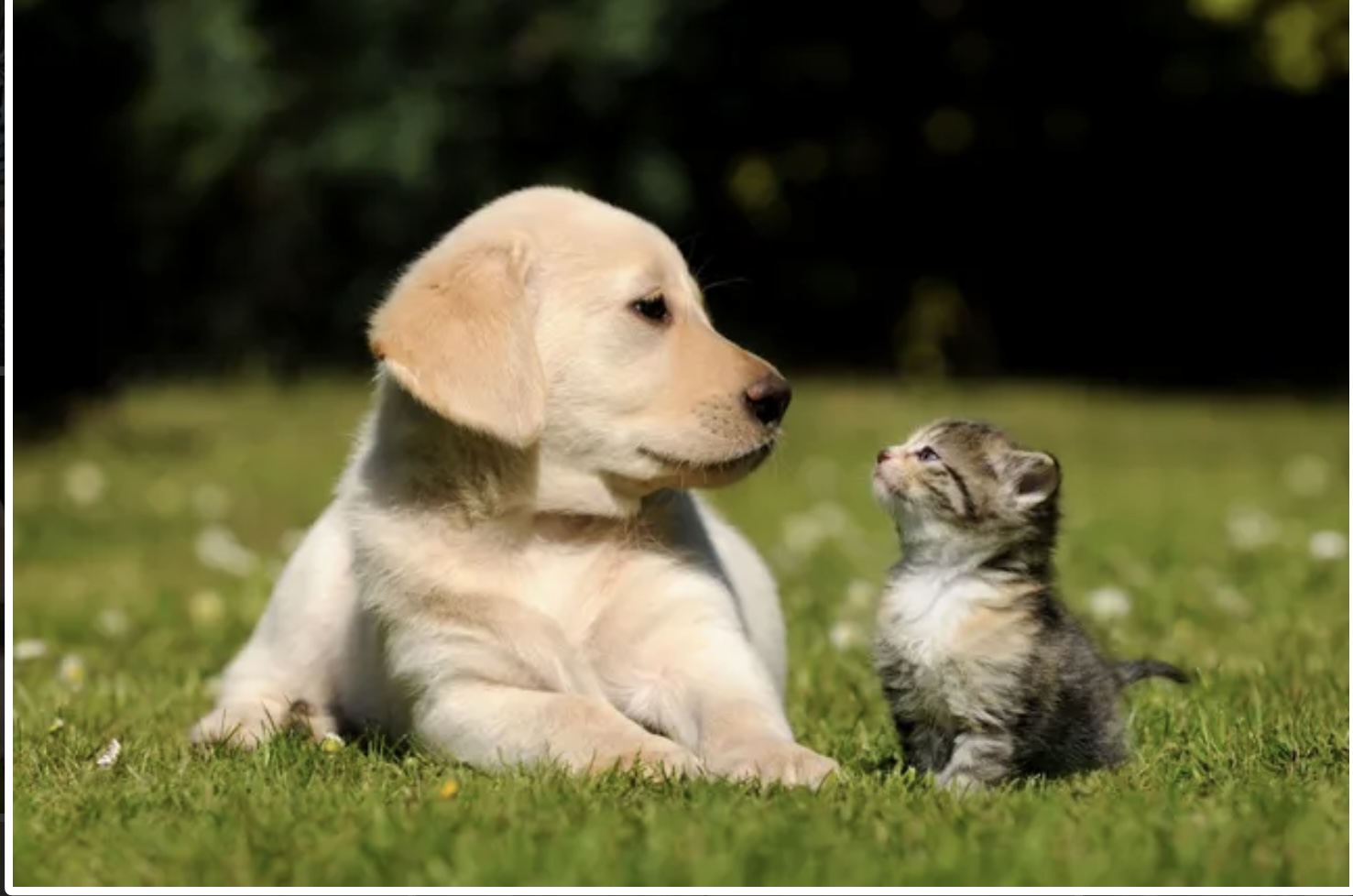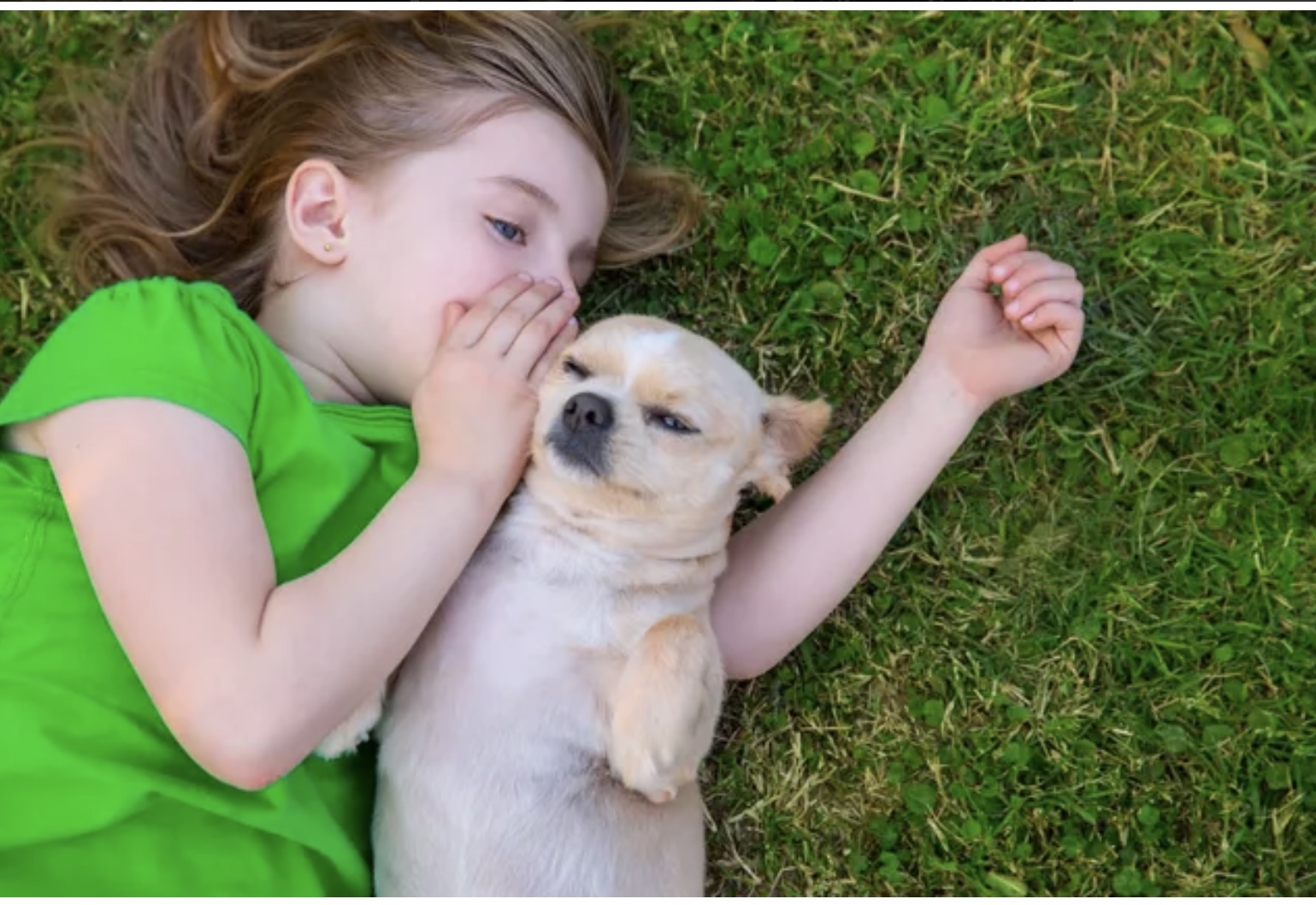 When No One Could Help Me – Krista found the answer
Siggy is a dressage horse. His main issue was that he would not go on the bit and could not connect his rear end with his front end. We consulted five trainers, including one Olympian trainer. They thought it was a training issue. They were wrong.
We consulted three veterinarians. Siggy had regular chiropractic work, acupuncture, herbs, bute, and equinox, but nothing helped Siggy.
Krista gave us the valuable information we needed for the vet. Krista told me to make sure that Siggy gets a jaw x-ray, and that the left side of jaw was lower than the right. Krista said Siggy had a tiny bone out of place on the left; it was not seated properly. She told me to get Siggy a jaw x-ray because it is not his tmj. And she told me that Siggy felt like his body was pinching him and it hurt. 
Krista told me what the veterinarians would find. 
Siggy went to Tufts large animal hospital for his x-rays, diagnosis and eventual surgery. Siggy had stifle x-rays, back x-rays, neck x-rays, and the valuable jaw x-ray which Krista suggested.
When the veterinarians looked at the jaw x-rays, they noticed something irregular, so they decided to scope him. On the scope they found Siggy had a flap of skin encasing the internal carotid, cranial nerves and stylohyoid bone in his gutteral pouch on the left.
Now Dr. Garcia is known all over the world in equine sports medicine. He travels all over the world operating on horses as well. He said that he had never seen anything like this.
Dr. Garcia said: "I looked at his jaw x-ray and it is not his tmj. I thought something seemed strange so I scoped him. There is a flap of skin in the gutteral pouch, on the left encasing the internal carotid, the cranial nerves and the stylohyoid bone." Dr. Garcia said it must feel like Siggy is being pinched and it must hurt. After the surgery, he said the stylohyoid bone was out of place. 
The found the stylohyoid bone was bowed and when Dr. Garcia released it from the flap of skin, it went back into place and was completely straight. 
Siggy now connects from front-to-back. He goes easily on the bit.
Krista has worked with all of my dogs and horses. She gives a lot of information. All is relevant. 
Krista has an invaluable gift and I have been lucky to find her.
Thank you Krista. -- Celeste Healey, Maine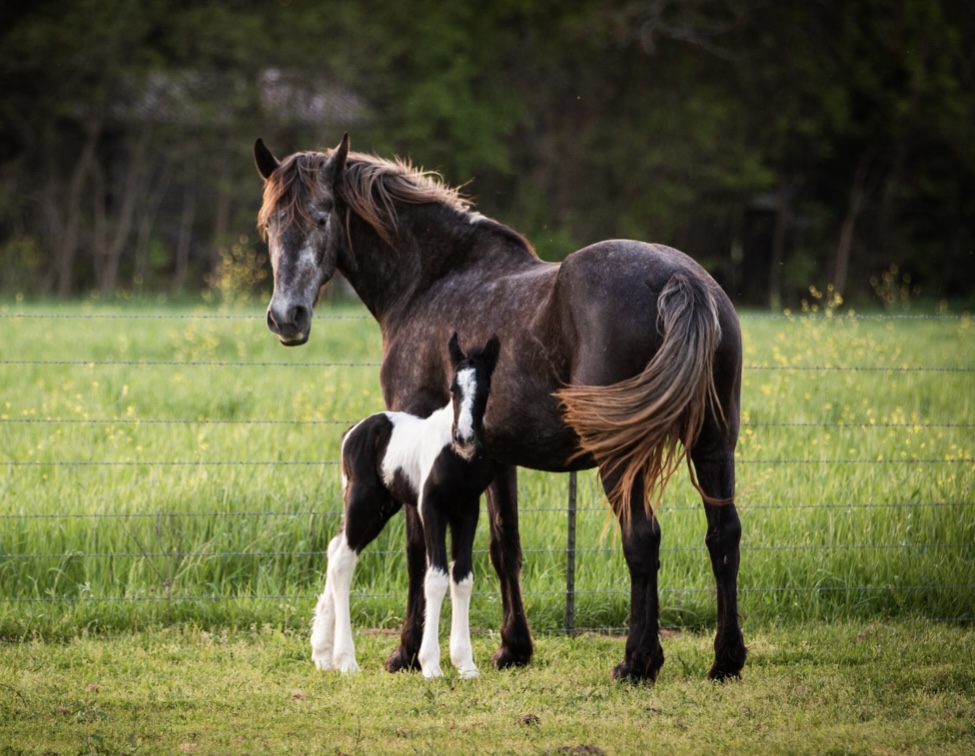 I Thought I Had to Get Rid of My Cat, but After a Whispering Session, There Were No More Problems!
I brought my cat to Krista because she was impossible to litter train.  Even though Squeeker knew better, she insisted on urinating wherever it was convenient. In addition, she was a very willful cat, and refused to be disciplined. She hated to be held and was constantly jumping and racing through the house like a crazy cat.
When Krista asked Squeeker why we were having a conversation, she said, "I'm in big trouble". When asked why she didn't use the litter box, Squeaker said, "The whole world is my sandbox".  
More questions were asked about what it would take to get her to use the litter box.  Her suggestion was to have sand all over the carpet.  When Krista told that wasn't possible, Krista asked her if I put out another litter box or two if she would use them, her answer was, "Maybe".  Well, it was a start…
Squeaker asked if I would play with her more. She said, if she was to be a housecat she would be much more happy if I would play with her. (It never occurred to me to play with her. I always thought cats were for cuddling and petting.)  I could see where she was coming from. 
She also asked to be left alone when she was sleeping. I had always used that time to pick her up, because she was too tired to try to escape!
Squeaker even gave alternate solutions for discipline, stating that she was upset at the way I was disciplining her. I certainly never expected to get that kind of information from my cat.
I watched Squeaker as she began to trust Krista.  She became much more mellow. It was a very heart warming experience to watch the communication process between the two. For the first time I understood why she didn't like to be held, why she was constantly on the run and why she found it ludicrous to use only one place to relieve herself. 
I realized I needed to learn to play with her and that WE BOTH HAD A DEFINITE COMMUNICATION PROBLEM. We were actually being given a chance to come to a compromise with a mediator.
Our arrival at home, after the session with Krista, was interesting. 
As soon as we got inside the house, I put another litter box out at the other end of the living room. I also found a feather and started playing with her (she had said that feathers were her favorite). Squeeker stopped and looked up at me and we bonded right there. The feeling was very distinct. I FELT ACONNECTION FOR THE FIRST TIME SINCE I ADOPTED HER. We were on the same wavelength.  Even the new discipline techniques worked like a charm immediately. 
And… Squeeker ran over and used the new litter box! Wow!!!
I'm elated to share that two months later, Squeaker has not urinated anywhere except in her litter boxes. She has brought out my playful side and has settled down considerably. She even sleeps next to me much of the time…and I know not to disturb her when she's trying to rest. 
We have a new respect for each other and feel bonded in a new way. I get to keep my beautiful kitty after all!!!
I want to thank Krista for her loving assistance in bringing us to this point. 
Krista has truly a spiritual gift for us to be able to find harmony and peace with our pets.  I highly recommend her for helping with behavior problems and for her ability to heal an animal's physical problems. She is excellent at both. 
Krista also did qigong with Squeaker which made a difference in her disposition. 
At last PEACE! 
What started out very frustrating has ended with a great amount of joy and wonder.
Susan Weber, Phoenix, Arizona
After Three Years of Battling with My Horse and through My Fears, WITHIN ONE MONTH! Curcuma and I Connected and 'rode' Pain Free, Stress Free, and without Fear (almost)
I have a beautiful, proud, and exquisite mare named Curcuma. I saw her, fell in love, and bought her on the spot. Stupid! The mare could not be ridden safely. She had one speed, "Go Like Hell."  
We crossed boulder and rock fields at top speed. We would go through half filled irrigation ditches at top speed. She almost took me across a flooded, raging Salt River at top speed. 
I tried different bits and finally tried a hackamore with the tubing removed. Nothing worked. No bit or hackamore worked to slow her down, let along stop her.  
My arms ached and my heart would pound after each "ride." 
Finally, my rides became fewer and fewer, and she spent longer and longer in her stall. She was a prized broodmare before I purchased her so after three years of trying to ride her, a broodmare is exactly what she became. (She became a brood mare on the advice of professional trainers.)
Then, I heard Krista Cantrell speak. 
She said you can 'connect' with your horse and develop a stress free partnership. Skeptical? You bet. 
I had tried professional trainers and clinics before with limited results. But why not try one last time at 'connecting' with the horse. 
Krista came and "talked" to Curcuma and found a hostile and bored mare. 
The outcome was Curcuma was willing to try, although she thought it was as futile as I did. The following week I attended Krista's "Qigong Bodywork Clinic" and learned how to touch a horse, relax the horse, relieve stress, increase circulation, and massage muscles. 
Curcuma started responding! A loud sigh, a lowered head, and a soft back indicated we were on the right track.  
At home, I started just sitting on Curcuma. She was tied and I piled on bareback. The first time was like riding a roller coaster, although Curcuma didn't move. Every muscle went into spasm. 
By relaxing Curcuma and connecting with her, a personality change began to occur. After a week, there was a loud sigh, her head lowered, and the back was soft while I was sitting on her!
The next step was pony rides in the pasture. I had roping reins clipped to the halter, and my husband patiently led Curcuma. Again, the roller coaster ride. Finally, she started walking with her head lowered and with a relaxed body.
My husband was not home one day, and I really wanted to sit on Curcuma.  I put the reins on the halter, led her to the fence and jumped on. CURCUMA STOOD QUIETLY!
I got brave, or crazy, or both and 'clucked' to her.  WE WALKED OFF! (Curcuma was more calm than I was.)
All this happened within a month! 
After three years of battling and fear, Curcuma and I connected and 'rode' pain free, stress free, and without fear (almost).
Is there more work to be done? Yes! Curcuma is thirteen years old and has much "old programming" to unlearn.  But we are going in the right direction.  I now have a happy, content, and beautiful mare that is willing and trusting.  We will progress slowly and through Krista's groundwork and riding clinics. 
We will establish a firm base of communication, trust, and connection.  
This is the horse I thought I was buying three years ago.
Thank you Curcuma for the faith and trust you placed in me. And thank you Krista for teaching me how to work with my horse to build a partnership
Now let's talk money.  Very few of us have it and even fewer of us have any extra to spend.  I added up all the bills for worming, shoeing, vet services, tack, and feed for three years for Curcuma. The total was $8000, and my pleasure was ZERO! Krista was $600, and my pleasure is incalculable.
Did I get my money's worth?  Yes, for the first time! 
Those of us who pay for professional trainers and then are frustrated because they can ride our horses, and then we still can't, should consider an alternative.  The cost is much less and the results are much greater.  
Within a month I was able to ride the "fritz brain" horse bareback with only a halter.  It was in the pasture where she felt secure, but she was calm and I was "in control." We walked! We were not "fighting" each other. We were working as a partnership. It was an incredible experience and one that will only get better. 
Thank you Krista.
Carol Raether, Phoenix. Arizona